We* Interrupt Our* Regularly Scheduled Programming** To Bring You***…
A Tribute To The Man I Met On Myspace
AKA my husband Jeff who, for reasons that have even befuddled world-renowned researchers, scholars, and Bill Nye (the science guy), agreed to enter into a legally binding partnership with yours truly and, to my knowledge, has not attempted to escape yet.
A few days ago, I realized that I've failed our 16+ year relationship. More specifically, I've failed to document every ridiculous conversation we've ever had and share it with the Internet.
well…THAT CHANGES TODAY!
Valentine's Day Love Letters
I mean, just this morning, I received the following text from Jeff: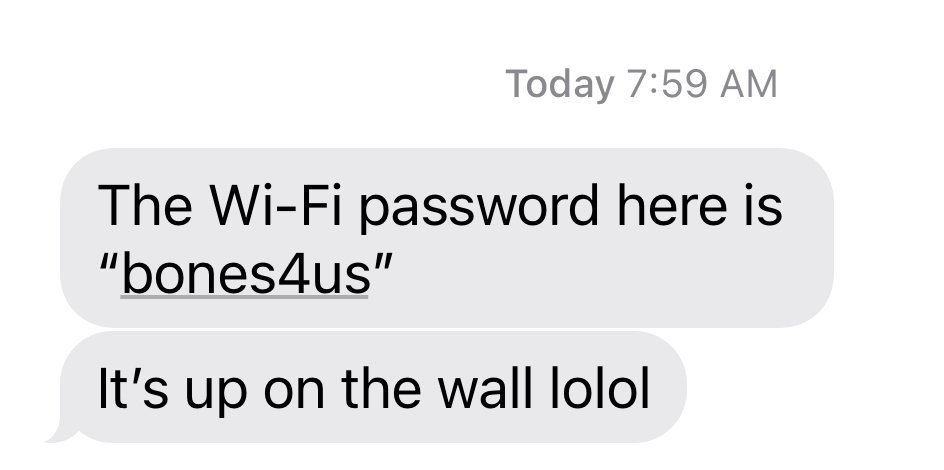 And if that doesn't say "I Love You So Much Mwah Mwah Happy Valentine's Day," I don't know what does.
I immediately took a screenshot and told him I was adding it to my Log of Ridiculous Things except unlike my Log of Awesome Things, which is private and contains screenshots of kind words I've received about my writing and how sharing my experiences has helped people, my Log of Ridiculous Things is making its debut today for all the world to see.
There's no turning back now. The Internet is forever, baby.